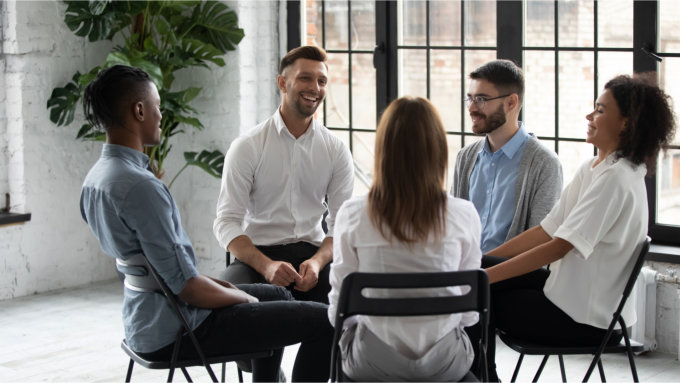 It can be normal to feel shy around new people. Experiencing some form of anxiety when exposed to new environments can be typical. We all go through these feelings.
But as a provider of behavioral health services in Maryland, we understand that intense and impairing shyness can be a sign of social anxiety. Having social anxiety may make it hard for people to interact with the greater society, negatively affecting their quality of life.
Talking to strangers can be hard, and being in the most basic social space is uncomfortable. With that, let's talk about how one can overcome this.
In these situations, it's best to ask for help from others. It can be scary to confide in others about social anxiety, so it's best to ask for help from those you truly trust. They can help you adjust to various social situations.
It also pays to be self-aware of your emotions when exposed to social situations. Assess specific social situations that can trigger this anxiety. Identifying specific situations and triggers will make it easier for you to deal with these specific situations.
Of course, social anxiety is essentially a mental health condition. It could be wise to ask for help from mental health professionals. Psychiatric services can help address this social anxiety through psychotherapy and medications.
If you need assistance in addressing social anxiety and other mental issues, you can come to us here at Blue Sky Mental Health Clinic. We are a behavioral health clinic in Laurel, Maryland, and we want you to experience the best state of mental health.
We also offer IV Ketamine in Laurel, Maryland, for clients that struggle with depression. Call us for your inquiries!